DENVER MISDEMEANORS LAWYER
Under Colorado law, crimes are typically classified as felonies and misdemeanors. Certain charges are classified as misdemeanor charges, and in contrast to felony charges, wrongdoing does not immediately result in imprisonment. Our drug crimes lawyers know that misdemeanor charges are known as being less serious than felony charges. That, however, doesn't mean that you take these charges lightly. A misdemeanor conviction still carries serious penalties, including jail time, financial penalties, restrictions on the ability to bear arms and other consequences.
Common Misdemeanor Charges
State criminal law has classified many offenses as a misdemeanor, however, some of the most common ones in Denver include:
Criminal mischief or vandalism
Failure to appear in court
Hit and run
Shoplifting or petty theft
Possession of marijuana
Disorderly conduct
3rd-degree assault, also known as simple assault
Harassment
Unlawful possession of weapons
Driving with a suspended license
Certain types of fraud
Drug possession
Regardless of what you have been accused of, it's important to contact a skilled Denver misdemeanor drug crimes attorney as soon as possible. Dan Murphy, a Denver criminal defense attorney, will be able to assist you with legal advice, as well as explain the details of your case with you. With more than 25 years of experience, Dan Murphy will fight completely to achieve the most ideal and best possible outcome pertaining to your case.
Misdemeanor Penalties
Laws in the state of Colorado separate misdemeanors into three classes, depending upon the severity of the offense. However, should a Class-1 misdemeanor be a crime classified as an "extraordinary risk offense," the maximum penalty increases. When a crime is classified as an extraordinary risk offense, the defendant may face a sentence of up to 6 to 24 months in jail. The three classes of misdemeanors in Colorado are:
Class-1: punishable by 12 to 18 months in jail (or two years for any extraordinary risk crimes).
Class-2: punishable by 3 to 12 months in jail.
Class-3: punishable by up to 3 months in jail.
There are so many differences in the way misdemeanor cases are processed, compared to felonies. For instance, these cases are typically tried in a county court, not a District Court.
Defendants convicted of misdemeanors may be required to serve time in a county jail but cannot be sent to Colorado's state prison system. People who have been arrested and convicted of a misdemeanor crime may receive probation instead of jail time. But, in order to receive jail alternatives, it's recommended that you work with dedicated criminal defense attorneys like Dan Murphy. Attorney Dan Murphy can defend your rights after an arrest.
Of course, misdemeanors are usually less serious than felonies, but that doesn't mean the courts don't take them seriously. Any criminal conviction can have inevitable, long-term negative consequences, especially when you seek housing and employment in the future. Most convictions for misdemeanors in Colorado cannot be removed from your record. For instance, you may find that the misdemeanor conviction continues to remain on your record, and affects your ability to get into a good school. Some educational institutions will consider a misdemeanor conviction a blot on your record, meaning you may not be able to get into the educational institution of your choice.
You may also find that a misdemeanor conviction for domestic violence or even DUI, does affect your ability to get into certain types of occupations. Specifically, employers in certain occupations that require some amount of responsibility and judgment may consider that you do not possess these qualities are not, therefore, suitable for the job.
Also remember that a misdemeanor conviction can also affect your current job. Persons who are working as doctors, nurses, teachers, or persons who hold public office, may find that even a misdemeanor conviction seriously impacts their job. In some professions, a person could actually lose his or her business licensing for a misdemeanor conviction.
If you are a licensed professional like a daycare provider and have been charged with a misdemeanor, get in touch with a criminal defense lawyer in Denver immediately and learn how you can protect your rights. Remember, a misdemeanor conviction is not something to be scoffed at. These are criminal convictions, and will remain on your record. They may have devastating consequences that you may not realize at the time of being charged with these offenses.
Because of these reasons, it's imperative if you face a misdemeanor charge that you fight it with help from a knowledgeable Denver criminal defense attorney. Contact Dan Murphy's office today with legal questions regarding your violations and the penalties you may face.
An Active Defense
Daniel M. Murphy is a skilled Denver misdemeanors attorney who provides his clients with a forceful, active defense. No two misdemeanor cases are alike, but for over 25 years Denver misdemeanors attorney Dan Murphy has been fighting for the best ideal outcome for his scores of clients. He leaves nothing to chance. When, Denver misdemeanors attorney, Dan Murphy works for you, he explains your legal rights, your situation, along with the possible outcomes of your case. Dan will work and be on your side to determine the best defense strategy and tactics. Lawyer, Dan Murphy will additionally negotiate with the prosecution so you can decrease your charges or dismiss them, or even try to negotiate an acceptable plea deal. There's no reason to believe that a misdemeanor charge will necessarily ruin your life, but you must have the counsel of a knowledgeable and skilled Denver misdemeanors lawyer like Daniel M. Murphy.
If you need a Denver misdemeanors attorney for a trial or seek the soundest legal advice, Dan Murphy is eager to be by your side. Murphy offers many criminal defense services through his office, remaining fully focused on his clients' needs and goals while protecting their legal rights and offering truthful, dependable services and legal counsel. If you require courtroom representation, Daniel M. Murphy has represented misdemeanor defendants for several trials. With documented record of legal victories, along with a reputation that is above reproach, it's clear that Dan Murphy is one of the best lawyers in Denver.
Hire An Experienced Denver Misdemeanors Attorney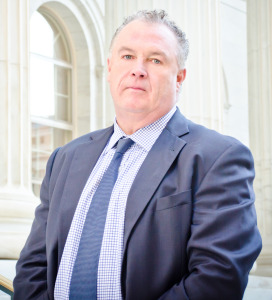 Denver misdemeanors attorney Dan Murphy offers skilled and reliable legal representation and a friendly, welcoming atmosphere for his clients to go over their cases and give them a legal assessment for their needs at his downtown office. Dan Murphy has extensive experience defending clients in both misdemeanor and felony cases involving drug crimes, sexual assault, child abuse, theft, and other charges. If you or someone you know needs legal assistance with a misdemeanor charge in the Denver area, schedule a free consultation with Dan Murphy by calling the Denver office at 303-996-8998 or filling out the form via the website. Denver attorney for misdemeanors has a law office that is conveniently located on East 7th Avenue downtown. When you choose him for your legal services, you can also benefit from payment plans and free parking.