DENVER CHILD ABUSE LAWYER
A full legal definition of child abuse is a long definition because child abuse can happen in so many ways. In Denver, our sex crimes attorneys know that the law covers injury to a child's life, health, or safety; placing a child in a situation that threatens the child's life, health, or safety; or being responsible for a child's malnourishment, lack of medical care, cruel punishment, abuse, or accumulated injuries that lead to a child's death or serious bodily injury. Child abuse charges can range from Class-2 felonies to Class-1 misdemeanors, depending on the severity of the injury. In a domestic violence situation, child abuse charges can be filed if a child was present and observed the alleged domestic violence.
A false accusation of child abuse can be one of the harrowing events in anyone's life, especially a parent's. If you should find yourself accused of child abuse, it's important to stay cool and remember your legal rights. The very first thing you would want to do is to speak with an experienced Denver sex crimes attorney. Remain polite if dealing with police officers or social services workers, but do not answer their questions until you've spoken to a good Denver child abuse attorney. Investigators may ask leading or vague questions just to see what you will say. Don't be tricked into saying anything that might damage your case. Look for an experienced Denver child abuse attorney with a record of successfully representing defendants like yourself.
A TERRIBLE ACCUSATION
Child abuse charges can entail severe and long-term consequences; the state may even try to take the kid from your custody. Child abuse is a terrible accusation, but it doesn't mean you'll automatically be convicted.
Child abuse charges are very often filed on the flimsiest of bases. There is little evidence in many of these cases, but you could be charged with kid abuse in a variety of situations. For instance, if you left your kid alone in a car for five minutes when you bought something from a store, or if you were involved in a domestic altercation with your spouse right in front of your child, you could be charged with child abuse.
What makes the situation even more challenging is that some professionals are required to report evidence of children being abused when they see it, including:
Doctor or surgeon
Teacher
Dentist
Chiropractor
Medical examiner
Child health Associates
Hospital associate or admissions Associates
Registered nurse
Public or private school employee
Social worker
Psychologist
Pharmacist
Firefighter
Clergy member
Dietitian
Psychotherapist
Family therapist
Professional counselors
Juvenile parole officers
Family investigators
For instance, a teacher who sees bruises on the arm of a kid may report her concerns that a child is suffering from child abuse or neglect. Oftentimes, these cases are built on very poor foundations. Sometimes, the professional who is reporting the crime may not even have a strong reason to believe that the child was being abused.
You'll need the help and skills of an experienced Denver child abuse attorney. Daniel M. Murphy is a respected Denver-area criminal defense attorney with over 25 years of legal experience. He understands the trauma and grief that a false child abuse accusation creates. Dan Murphy will answer your questions, explain Colorado's child abuse laws, and defend you in a way that achieves the best possible outcome.
CHALLENGES IN CHILD ABUSE CASES
The term "child abuse' under Colorado law can include different forms of injury or harm to a kid. These can include physical injury, sexual assault, verbal injury, and a number of other different types of abusive behavior. In a domestic violence situation, you can be charged with child abuse if a child witnessed your violence altercation. In many cases, charges are filed during a divorce battle or any other kind of family law dispute. Depending on the details of the case, a person may face either felony or misdemeanor child abuse charges.
Very often, it is parents who are charged with these crimes. These are emotionally charged crimes, and unfortunately, very often, people have the tendency to blame the parents, rather than investigate the facts of the case. Using physical discipline in order to discipline your kid is legal in Colorado. You can legally spank your child, and under the law, parents are well within their rights, to use reasonable and appropriate force in order to enforce discipline. It's important for a Denver child abuse defense attorney to establish that you were using reasonable and appropriate force, and were not being cruel or negligent to the kid.
If you are facing these charges, you're very likely to find that those in your close personal or social circles believe the charges against you, or at least begin to have doubts about your character. But those aren't the only issues you will face. You will find that these charges sour your social and interpersonal relations, and also impact your job.
As soon as you face charges of child abuse, get in touch with a Denver dui attorney immediately. Don't get argumentative and aggressive with child protection officers, social service offices, or with law enforcement. These officers could take your anger as a sign of guilt and evidence that you have aggressive or negligent behavior.
If you are charged with these crimes, get legal counsel on your side. Denver criminal defense lawyers find that these investigations very often insensitive, and emotionally traumatizing. It's important to have a criminal defense lawyer on your side who is well-versed in child abuse laws, and can help you protect your legal rights. Dan Murphy is a skilled domestic violence attorney who has represented clients in cases involving child abuse, theft, drug crimes, sexual abuse, and other charges. If you are facing accusations of child abuse, let Dan Murphy offer you legal advice regarding your case. Child abuse charges can affect your reputation in the Denver County community, especially if you are a parent, which is why it's so important to work with a local attorney who will fight for the best possible outcome for your case.
HIRE A DENVER CHILD ABUSE ATTORNEY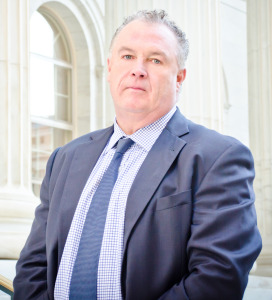 Denver child abuse and sex crimes attorney, Dan Murphy develops an aggressive defense for clients accused of child abuse. Dan will consider the facts of the case, examine any evidence and witnesses, and deliver an effective, defense while faithfully defending your rights and working toward the best end result. Get the help you need to deal with a child abuse charge. Please schedule your free consultation with Daniel M. Murphy today! Payment plans are available for legal services.